Reports: When making a report, only two clicks are required to do so. It is then possible to add additional info to your report. The direction cannot be specified but later, you can add this info to the report.
Whenever the speed stays under 5 km/h, the color of the report button shifts from red to gray. If you click it, you are now able to place the pin on the exact location when in need of reporting an incident.
The odometer: The odometer can be found in the menu drawer on the left side. It contains a ranking feature in which you can compare the distance you have covered with the app to other users.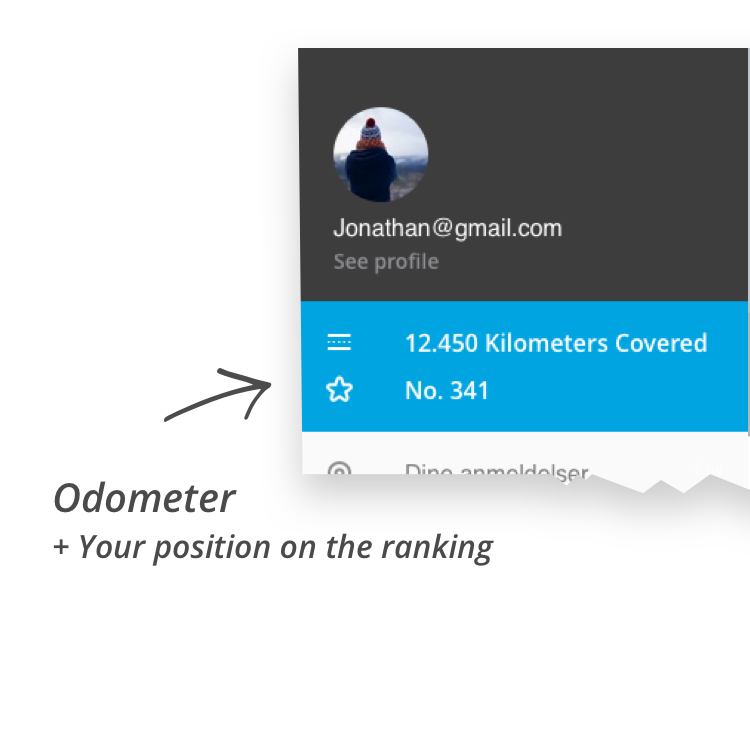 Profile: You can find your profile in the menu drawer on the left side. It is possible to link your profile to your Facebook account.
Membership: You can find your membership in the menu drawer including the expiration date and the type of subscription you have.
Support: Feel free to contact support directly from the app itself. Within the menu, press 'Help' and then on the right side, you will get the option to contact our support. Alternatively, you can contact our mail: support@trafikalarm.dk